Faculty Profiles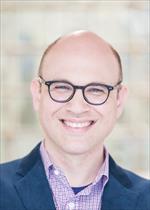 Oren Rosenberg, MD, PhD
M_MED-CORE-INFD
Assistant Professor
513 Parnassus Ave
San Francisco, CA 94143
415-514-0412


I am a physician-scientist who studies and treats infectious diseases. The goal of my laboratory is to discover and exploit molecular vulnerabilities in bacteria in order to design faster, cheaper, less toxic and more effective therapeutics to treat life-threatening infections.
Education and Training

| Location | Degree or Training | Specialty | Date |
| --- | --- | --- | --- |
| University of California, San Francisco | Fellowship | Internal Medicine, Division of Infectious Diseases | 2013 |
| Brigham and Women's Hospital | Internship and Residency | Internal Medicine | 2009 |
| Yale University School of Medicine | MD/PhD | | 2007 |
Related Web Sites
Recent Articles (16)
Mutch CA, Ordonez AA, Qin H, Parker M, Bambarger LE, Villanueva-Meyer JE, Blecha J, Carroll V, Taglang C, Flavell R, Sriram R, VanBrocklin H, Rosenberg O, Ohliger MA, Jain SK, Neumann KD, Wilson DM. [11C]Para-Aminobenzoic Acid: A Positron Emission Tomography Tracer Targeting Bacteria-Specific Metabolism. ACS Infect Dis. 2018 May 08.
Sriram R, Sun J, Villanueva-Meyer J, Mutch C, De Los Santos J, Peters J, Korenchan DE, Neumann K, Van Criekinge M, Kurhanewicz J, Rosenberg O, Wilson D, Ohliger MA. Detection of Bacteria-Specific Metabolism Using Hyperpolarized [2-13C]Pyruvate. ACS Infect Dis. 2018 Feb 13.
Neumann KD, Villanueva-Meyer JE, Mutch CA, Flavell RR, Blecha JE, Kwak T, Sriram R, VanBrocklin HF, Rosenberg OS, Ohliger MA, Wilson DM. Imaging Active Infection in vivo Using D-Amino Acid Derived PET Radiotracers. Sci Rep. 2017 Aug 11; 7(1):7903.
Elwell CA, Czudnochowski N, von Dollen J, Johnson JR, Nakagawa R, Mirrashidi K, Krogan NJ, Engel JN, Rosenberg OS. Chlamydia interfere with an interaction between the mannose-6-phosphate receptor and sorting nexins to counteract host restriction. Elife. 2017 03 02; 6.
Mirrashidi KM, Elwell CA, Verschueren E, Johnson JR, Frando A, Von Dollen J, Rosenberg O, Gulbahce N, Jang G, Johnson T, Jäger S, Gopalakrishnan AM, Sherry J, Dunn JD, Olive A, Penn B, Shales M, Cox JS, Starnbach MN, Derre I, Valdivia R, Krogan NJ, Engel J. Global Mapping of the Inc-Human Interactome Reveals that Retromer Restricts Chlamydia Infection. Cell Host Microbe. 2015 Jul 08; 18(1):109-21.
Rosenberg OS, Dovala D, Li X, Connolly L, Bendebury A, Finer-Moore J, Holton J, Cheng Y, Stroud RM, Cox JS. Substrates Control Multimerization and Activation of the Multi-Domain ATPase Motor of Type VII Secretion. Cell. 2015 Apr 23; 161(3):501-512.
Lohse MB, Rosenberg OS, Cox JS, Stroud RM, Finer-Moore JS, Johnson AD. Structure of a new DNA-binding domain which regulates pathogenesis in a wide variety of fungi. Proc Natl Acad Sci U S A. 2014 Jul 22; 111(29):10404-10.
Hadjivassiliou H, Rosenberg OS, Guthrie C. The crystal structure of S. cerevisiae Sad1, a catalytically inactive deubiquitinase that is broadly required for pre-mRNA splicing. RNA. 2014 May; 20(5):656-69.
Scharschmidt TC, Amerson EH, Rosenberg OS, Jacobs RA, McCalmont TH, Shinkai K. Immune reconstitution reactions in human immunodeficiency virus-negative patients: report of a case and review of the literature. JAMA Dermatol. 2013 Jan; 149(1):74-8.
Chao LH, Stratton MM, Lee IH, Rosenberg OS, Levitz J, Mandell DJ, Kortemme T, Groves JT, Schulman H, Kuriyan J. A mechanism for tunable autoinhibition in the structure of a human Ca2+/calmodulin- dependent kinase II holoenzyme. Cell. 2011 Sep 02; 146(5):732-45.
Rosenberg OS, Dovey C, Tempesta M, Robbins RA, Finer-Moore JS, Stroud RM, Cox JS. EspR, a key regulator of Mycobacterium tuberculosis virulence, adopts a unique dimeric structure among helix-turn-helix proteins. Proc Natl Acad Sci U S A. 2011 Aug 16; 108(33):13450-5.
Rosenberg OS, Deindl S, Comolli LR, Hoelz A, Downing KH, Nairn AC, Kuriyan J. Oligomerization states of the association domain and the holoenyzme of Ca2+/CaM kinase II. FEBS J. 2006 Feb; 273(4):682-94.
Rosenberg OS, Deindl S, Sung RJ, Nairn AC, Kuriyan J. Structure of the autoinhibited kinase domain of CaMKII and SAXS analysis of the holoenzyme. Cell. 2005 Dec 02; 123(5):849-60.
Terlouw DJ, Nahlen BL, Courval JM, Kariuki SK, Rosenberg OS, Oloo AJ, Kolczak MS, Hawley WA, Lal AA, Kuile FO. Sulfadoxine-pyrimethamine in treatment of malaria in Western Kenya: increasing resistance and underdosing. Antimicrob Agents Chemother. 2003 Sep; 47(9):2929-32.
Terlouw DJ, Courval JM, Kolczak MS, Rosenberg OS, Oloo AJ, Kager PA, Lal AA, Nahlen BL, ter Kuile FO. Treatment history and treatment dose are important determinants of sulfadoxine-pyrimethamine efficacy in children with uncomplicated malaria in Western Kenya. J Infect Dis. 2003 Feb 01; 187(3):467-76.
Select data provided by UCSF Profiles, powered by CTSI at UCSF. Learn more about the data source.